SIGRA at IAA, Hannover
Global truck and bus manufacturers, and industry suppliers highlighted a wide range of innovations at IAA 2016, the world's largest commercial vehicle show with prime emphasis on electric trucks and busses, and autonomously driven commercial vehicles.
With its expanding product line, SIGRA introduced its ADAS (Advanced Driver Assistance System) solution for personal and commercial vehicles called TAPAS Einstein 1. TAPAS Einstein 1 is an innovative ADAS solution that can provide active safety which helps prevent accidents by warning the driver and intervenes if needed.
SIGRA also revealed its vision of autonomous driving with further development of TAPAS Einstein Platform into a neural network based intelligent system. The system will be based on the idea of teaching the vehicle how to drive autonomously as it observes and learns from humans how to drive.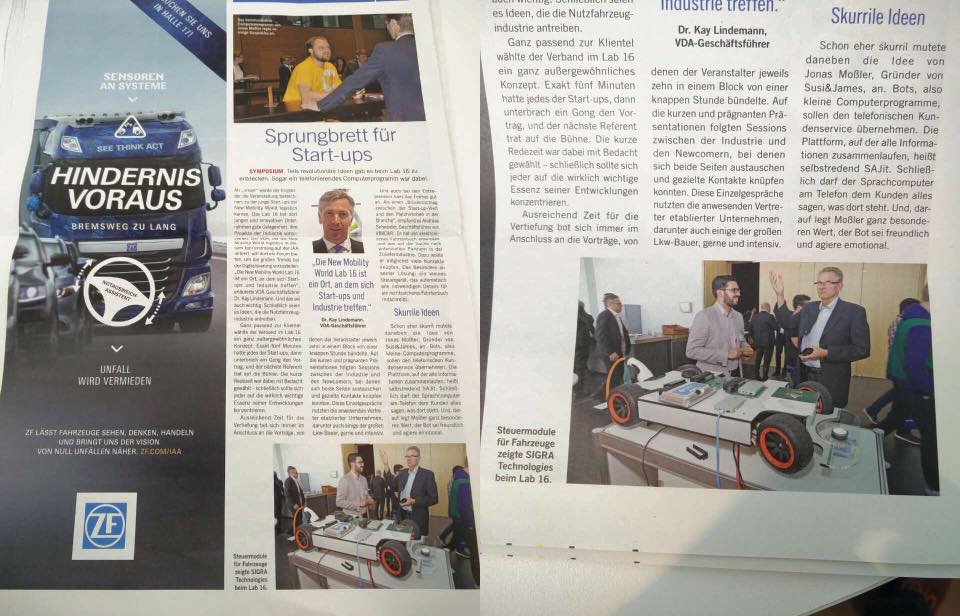 Find out more about TAPAS EINSTEIN on Product and Research page.
---